Medical research requires living cells, and in vivo experiments always yield the best results. This may be about to change. CellFlow mimics the environment of the body and allows for large-scale cell testing.
CellFlow is a tool developed at TrollLABs at NTNU in Trondheim. Researchers know what they want, but until now, there hasn't been a solution. Carlo Kriesi and Martin Steinert at TrollLABS have developed a tool giving researchers the chance to study living cells under stable conditions.
"This is where we started," said Carlo Kriesi, pointing to what looks like a simple, white plastic container. In front of him are five nearly identical devises, but each model is an improvement on the last.
These containers are the stages of "Project CellFlow". The objective was to develop a tool that would enable researchers to carry out experiments on living cells outside the body (in vitro), under conditions equivalent to an in vivo experiment.
"Why is this important, Carlo?"
"It's important, because research on living cells in test tubes and petri dishes is based on an assumption that these environments are equivalent to the environments found in in vivo experiments, i.e. clinical trials or animal testing. But they're not. In test tubes and petri dishes, the environment is static; the only thing that changes is the chemical environment. In reality, however, all cells in any living organism are constantly subjected to dynamic stress, caused by the organism's heart rate or muscle activity or external stimuli. This is common knowledge—it's just that researchers so far haven't had the tools to do anything about it."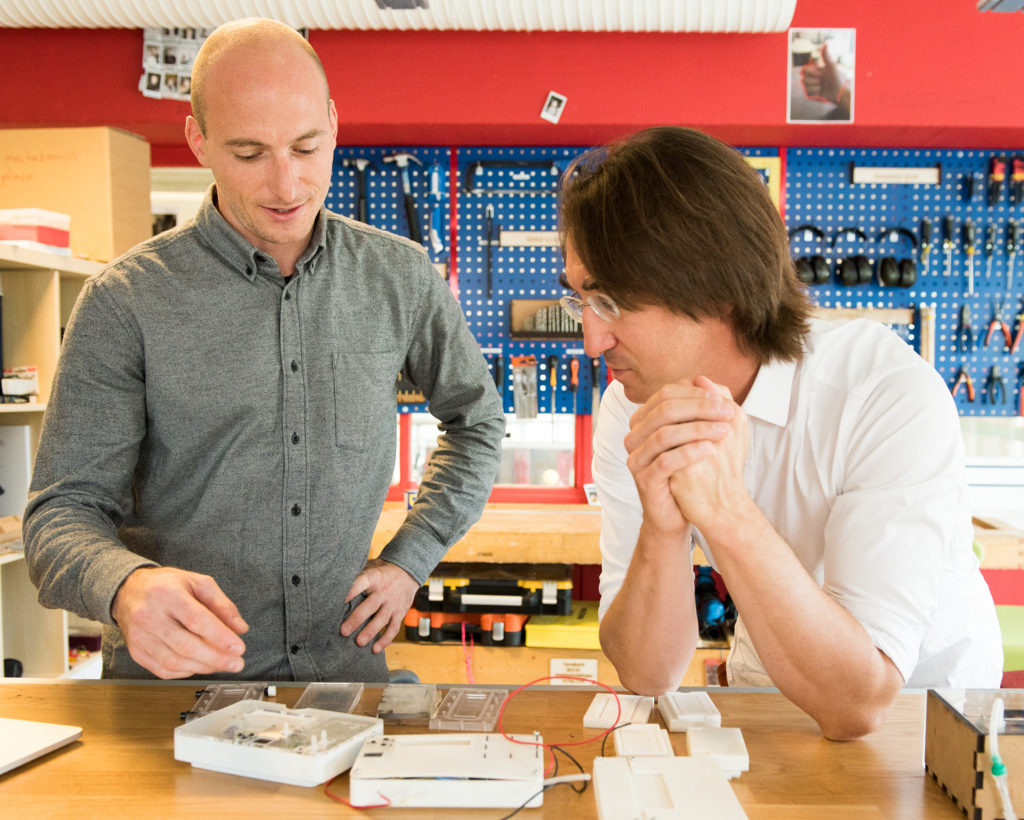 "What we've done is develop a simple, yet robust kit that simulates in vivo conditions. This makes it possible to generate large data sets under identical conditions."
The project won a NOK 1 million grant from NTNU Discovery in the spring of 2017. The grant will, among other things, be used to develop a 10-unit beta solution to be tested by researchers all over the world. "This grant played a key role in making it possible for us to take this project to the next level," said Kriesi.