Helping researchers secure research results
Tekst: Anne-Lise Aakervik
Foto: synlig.no
Medical research requires living cells, and in vivo experiments always yield the best results. This may be about to change. CellFlow mimics the environment of the body and allows for large-scale cell testing.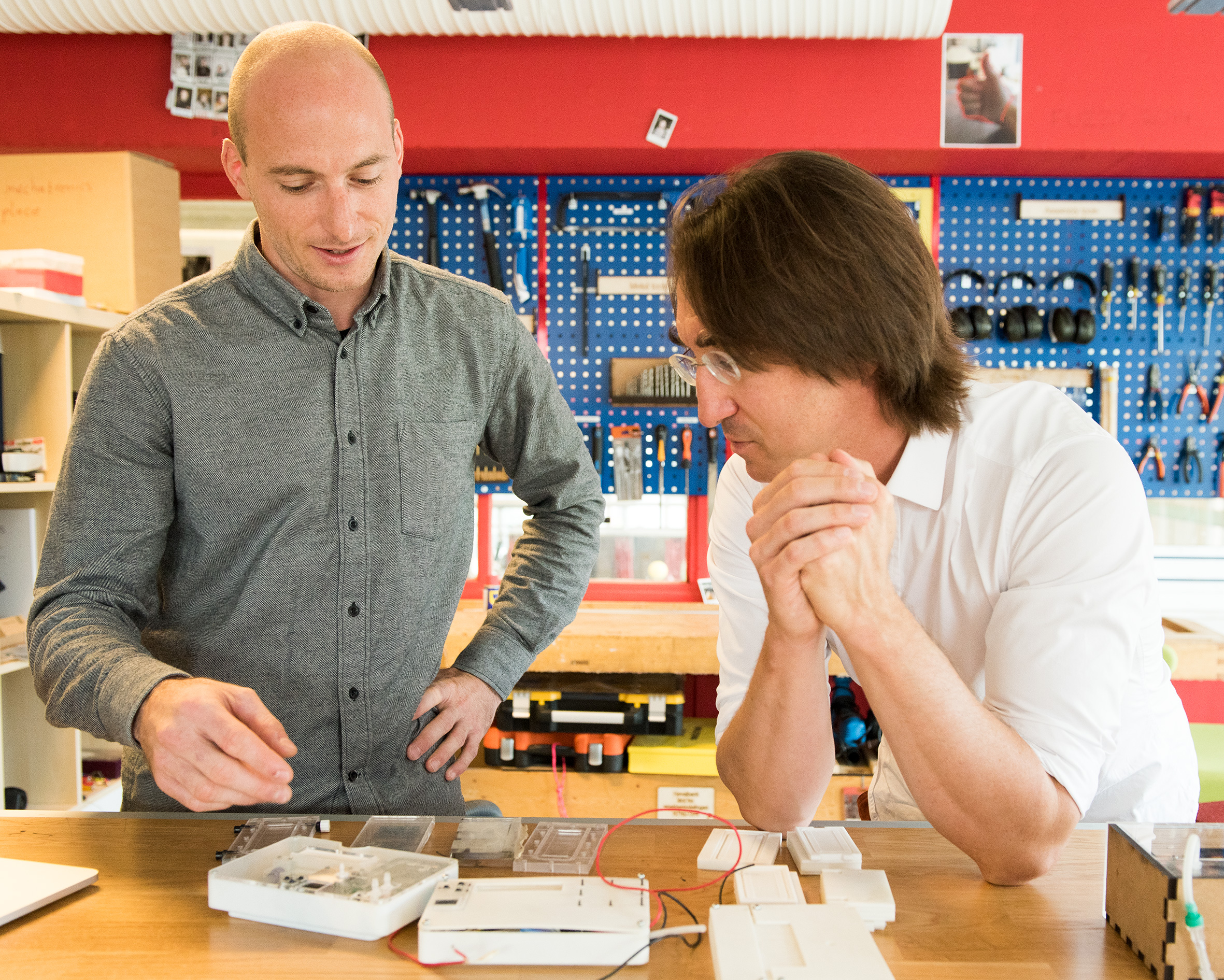 CellFlow is a tool developed at TrollLABs at NTNU in Trondheim. Researchers know what they want, but until now, there hasn't been a solution. Carlo Kriesi and Martin Steinert at TrollLABS have developed a tool giving researchers the chance to study living cells under stable conditions.
"This is where we started," said Carlo Kriesi, pointing to what looks like a simple, white plastic container. In front of him are five nearly identical devises, but each model is an improvement on the last.
These containers are the stages of "Project CellFlow". The objective was to develop a tool that would enable researchers to carry out experiments on living cells outside the body (in vitro), under conditions equivalent to an in vivo experiment.
"Why is this important, Carlo?"
"It's important, because research on living cells in test tubes and petri dishes is based on an assumption that these environments are equivalent to the environments found in in vivo experiments, i.e. clinical trials or animal testing. But they're not. In test tubes and petri dishes, the environment is static; the only thing that changes is the chemical environment. In reality, however, all cells in any living organism are constantly subjected to dynamic stress, caused by the organism's heart rate or muscle activity or external stimuli. This is common knowledge—it's just that researchers so far haven't had the tools to do anything about it."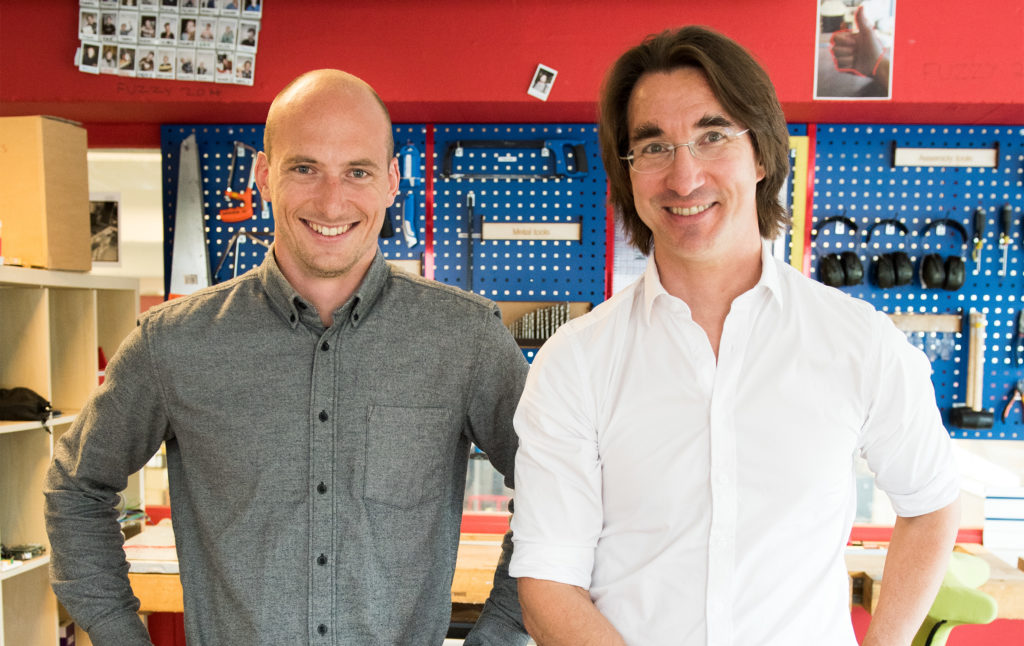 Carlo Kriesi og Martin Steinert ved TrollLABS utvikler løsninger som tas i bruk over hele verden.
"What we've done is develop a simple, yet robust kit that simulates in vivo conditions. This makes it possible to generate large data sets under identical conditions."
The project won a NOK 1 million grant from NTNU Discovery in the spring of 2017. The grant will, among other things, be used to develop a 10-unit beta solution to be tested by researchers all over the world. "This grant played a key role in making it possible for us to take this project to the next level," said Kriesi.
Identical conditions for large data sets
Mimicking in vivo conditions for cells outside the body is a tall order. You need a heat source and a pump and some complicated electronics. Carlo Kriesi, Martin Steinert and the rest of the team at TrollLABS found a way to create this in a smart way that also works for large-scale experiments. The Plug and Play unit consists of two parts: a flow chamber, where the cells are placed and kept at the right temperature, and a pump.
The flow chamber was created as part of Carlo Kriesi's PhD studies in Trondheim, in close collaboration with The Interface Group at the University of Zurich.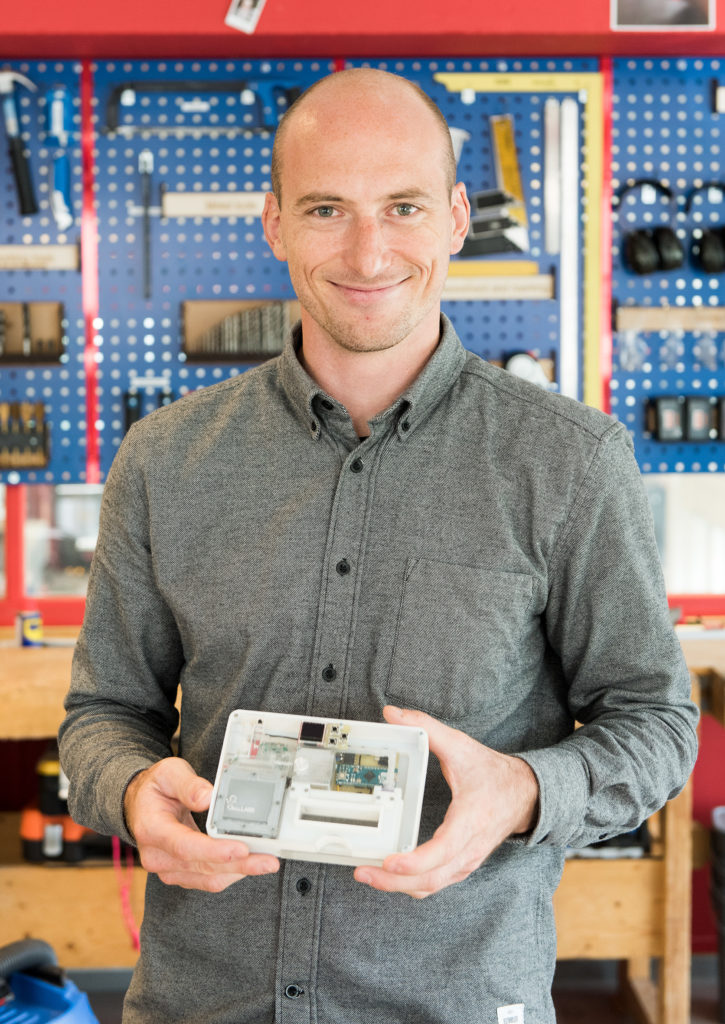 "The people at the University of Zurich saw the need to solve this problem, and they simply asked if I wanted to take a crack at it," Kriesi said. "I had already decided to move to Trondheim, and so I made it a part of my PhD here."
"Martin at TrollLABS gave me the opportunity to build everything from scratch and test it out. It wasn't easy to figure out how things should look and work. The journey has been interesting and inspiring; we have faced many challenges and have been able to overcome most of them."
"This is something we're used to here at TrollLABS," said Martin. "Many people assume that if you can't find what you want in the catalogue, it doesn't exist. But that's simply not the case. At TrollLABS we have disproved this time and time again. We have a different mindset. Can't find it? Let's build it!"
Craftsmanship
Carlo has spent countless hours in the lab, hunched over the laser cutter, cutting tiny little wires from NiChrome foil to use them as heating elements. The idea for the heating element in CellFlow came from a folded-up piece of paper.
CellFlow is a 100-percent proprietary product that makes it easy to load and unload cell cultures, and all of the key components (such as heating, control systems and an observation chamber) are integrated in the design, which fits under a standard microscope.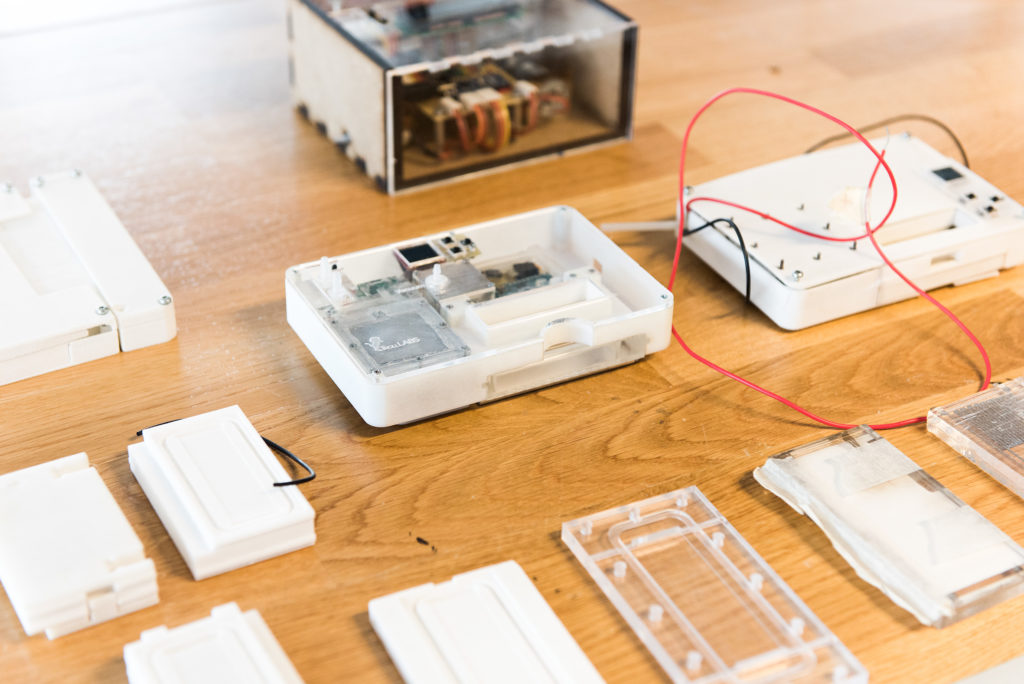 Right now, our model can be set up six times faster than the best products of any of our competitors," Steinert said.
As much as we want to become a manufacturer of this tool, we also want to set up a service, where, for example, major insurance companies can order 1000 data sets of a certain type of cell under pre-defined conditions. This will also be a much faster way to get results.
"There are many pitfalls yet to conquer, even though we have a patent pending. We have great faith in this project," said Carlo Kriesi.
Kontakt:
Prosjektleder
Jan Hassel
Epost: jan.hassel@ntnu.no
Telefon: 906 53 180
Kontor: Hovedbygget, sokkel

Håvard Wibe
Epost: havard.wibe@ntnu.no
Telefon: 41 47 37 68
Kontor: Hovedbygget, sokkel