From airspace technology to ocean technology
Tekst: Anne-Lise Aakervik
Foto: synlig.no
Erik Dyrkoren is known to many as one of the inventors of the underwater drone Blueye. Despite successful marketing and great international attention, he chose to leave the underwater market in favor of another ship, self-propelled mini ferries.
.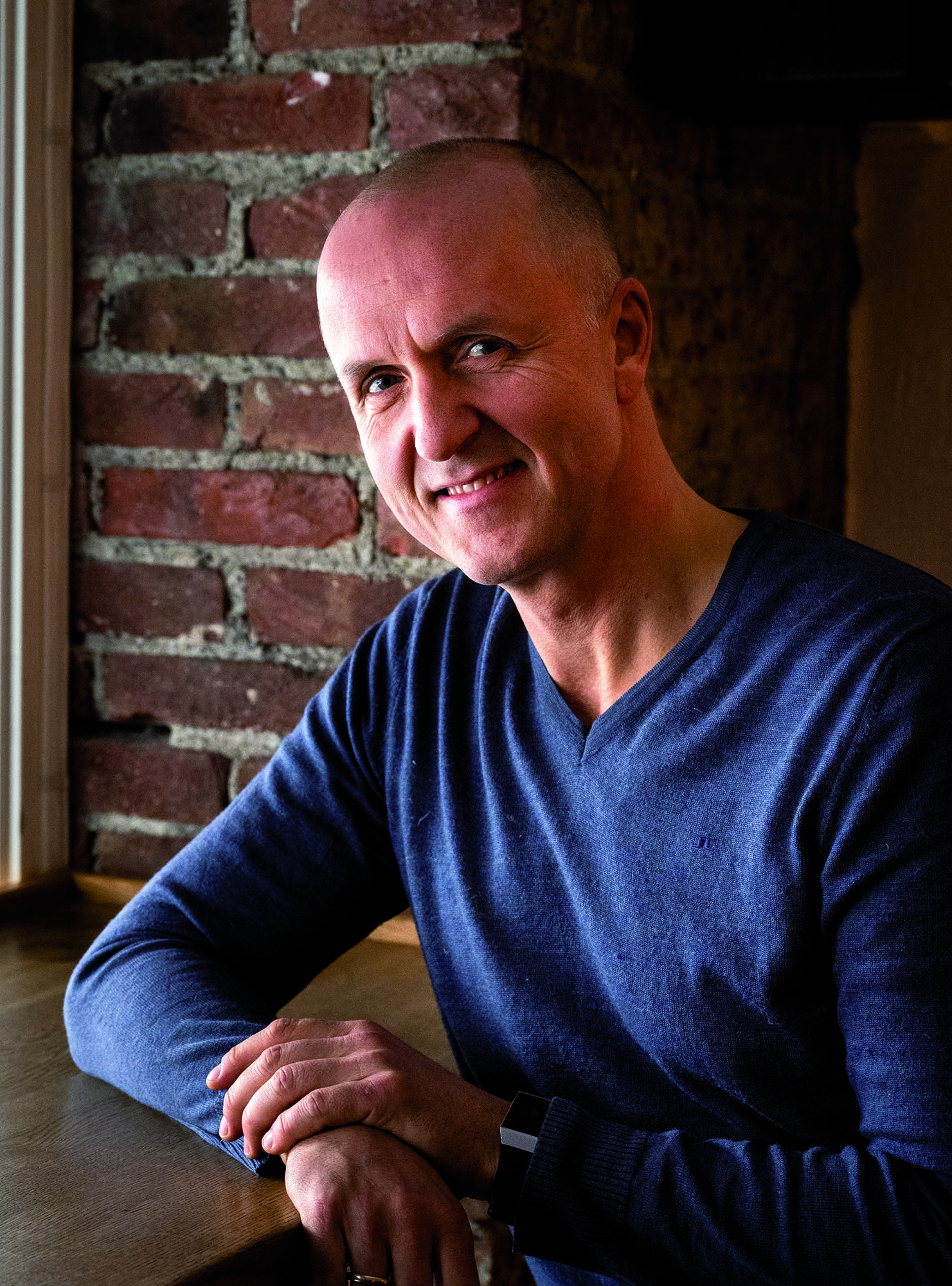 After approx. five intensive years in Blueye, he left in the autumn of 2019 as general manager (CEO), to take a break and nurture the family. But it did not take long before he was picked up by Zeabuz as CEO and as part of the entrepreneurial team.'
"I got two months at home and when the request came it was difficult to say no!" Erik Dyrkoren sees himself more as an innovation leader, and then it was time to hand over control to someone else.
Blueye received support from NTNU Discovery in two rounds, both preliminary project and main project, the same has the project with autonomous mini ferries received. First as milliAmperè and then as Zeabuz.
I have since I was a little boy had a dream of creating something, and the great entrepreneurs have fascinated me.
Self-propelled mini ferries
Behind Zeabus stands an interesting entrepreneurial team with old acquaintances from the AMOS community. And they have long discussed the possibilities of doing business out of the knowledge that exists at the center. A couple of years ago, they decided to focus on the simple; small autonomous ferries to carry passengers and cyclists over highly controllable routes.
The prototype, a mini ferry, was built in 2018 and is called milliAmpére. It is packed with sensors for navigation and anti-collision systems and will cross the canal from Ravnkloa to Fosenkaia in Trondheim during a pilot phase to train the algorithms to distinguish between dangerous situations and normal situations. When the full-scale ferry "milliAmpére 2" becomes operational in 2021, (hopefully) it will take 12 passengers by bicycle and find its way to the other side of the canal with the help of battery power and GPS.
Dyrkoren eagerly discusses the opportunities such vessels can provide, not only in Trondheim, but in all cities that have waterways close by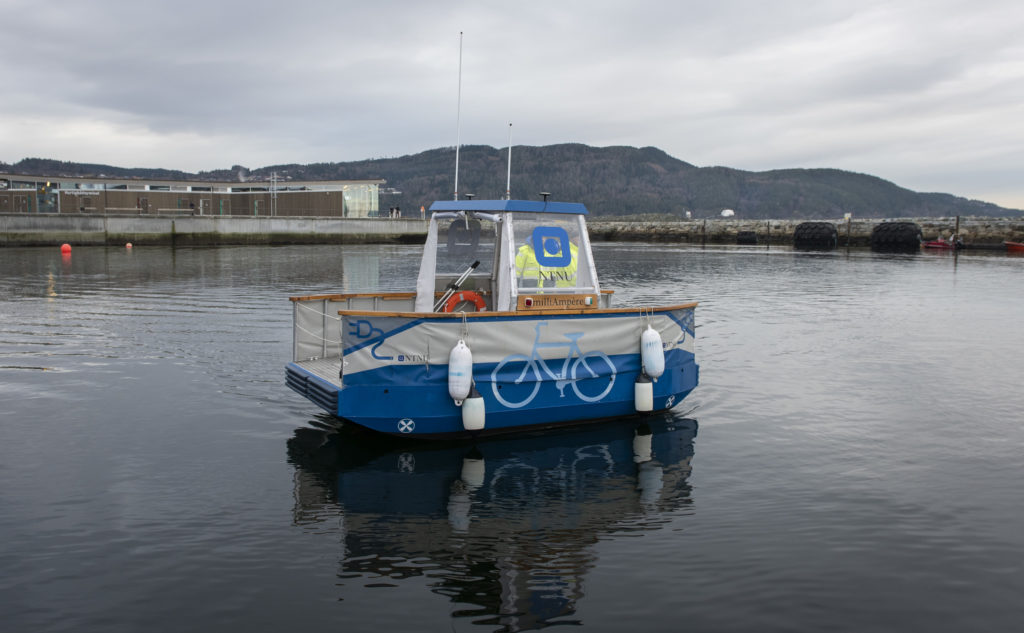 From shore to maritime sector
He eagerly tells about the possibilities, and it is quite clear that the maritime is something he cares about. How did it happen?
– I'm a little unsure of that, but the family has a cabin on the island Hitra, so I grew up by the sea when we were there during summer and splashed around in the quay rocks with my head under water. I like the sea. But when I chose education, I became a mechanical engineer with environmental technology as special. Gradually, I have focused more on a maritime career because this is where Norway has a special position in the world and can make a difference.
Aerospace and marine technology
Erik Dyrkoren spent five years at the European Space Agency outside Amsterdam, working on logistics of research equipment between Europe and the International Space Station ISS, via either NASA or the Russian space agency. Eventually, the family decided to move back to Norway. Back home in Trondheim, Erik continued as project manager for Maritim21, with a focus on increasing collaboration between the maritime industry and the research communities in Norway. – Norway has changed, we have a spotlight on the environment and innovation in electrification of ferries and speedboats. Through this, we have a special position in changes in the maritime sector.
The dream of creating
– Since I was a little boy I have had a dream of creating something, and the great entrepreneurs have always fascinated me. But it was not until the adventure with Blueye that I can say that I am an entrepreneur. My best qualities in a start-up phase are probably that I am good at leading chaotic gatherings, dealing with people with different opinions and maneuvering relatively steadily in rough waters as well as keeping the course towards good results.
The choir is often compared to a jazz musician. – It gives me a lot to get to work in a good way when it storms a bit, and often when I have to improvise and use all sides of me. Then I also give from all over.
Erik Dyrkoren puts down an empty coffee cup and is ready for a new entrepreneurial company.
Kontakt:
Prosjektleder
Jan Hassel
Epost: jan.hassel@ntnu.no
Telefon: 906 53 180
Kontor: Hovedbygget, sokkel

Håvard Wibe
Epost: havard.wibe@ntnu.no
Telefon: 41 47 37 68
Kontor: Hovedbygget, sokkel