Better wine through a new membrane
Tekst: Anne-Lise Aakervik
Foto: synlig.no
A new type of membrane, developed in Norway, is poised to improve wine quality. The membrane eliminates the CO2generated by the fermentation process, but does not remove the aromatic compounds from the wine.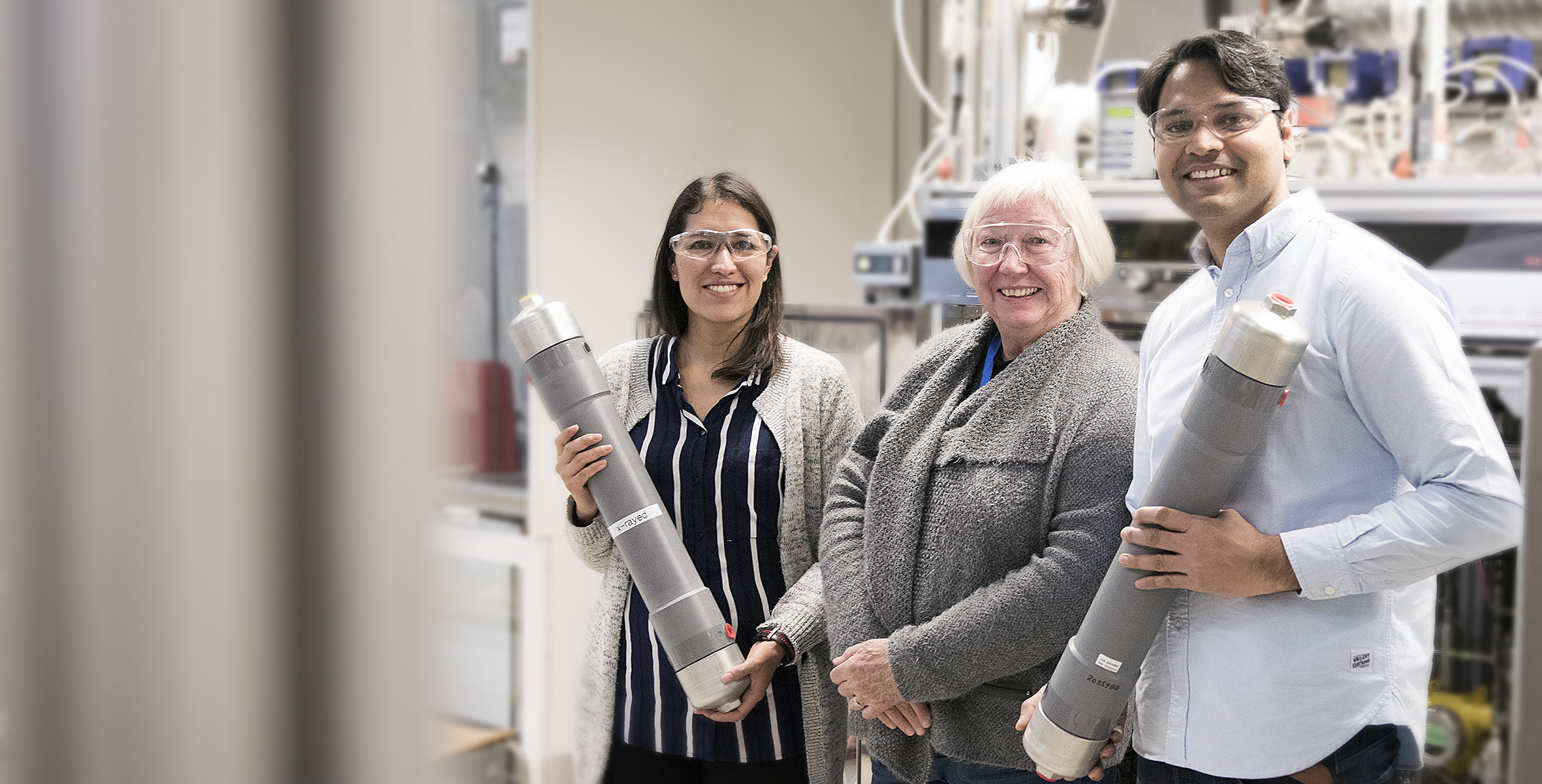 Professor May-Britt Hägg and her team at NTNU's Department of Chemical Engineering have developed a membrane technology that may contribute to the capture of CO2 in flue gases. This innovative technology is spearheading new developments in the field. Now it turns out that the technology may even be used by winemakers to improve wine quality. This kind of application had not even crossed May-Britt Hägg's mind until she got an enquiry from Canada!
"Of course it took a pulmonologist to make the connection," Hägg says. "The membrane works in a similar way to how our lungs work. Our lungs have an enzyme that removes CO2 when we exhale, and our membrane works the same way; it has a component that effectively captures CO2
from a gas mix. The doctor came to this realization when he happened to come across reports on our technology. He is also a keen winemaker in his spare time, which made all the difference, because that was the application he envisioned for the new technology.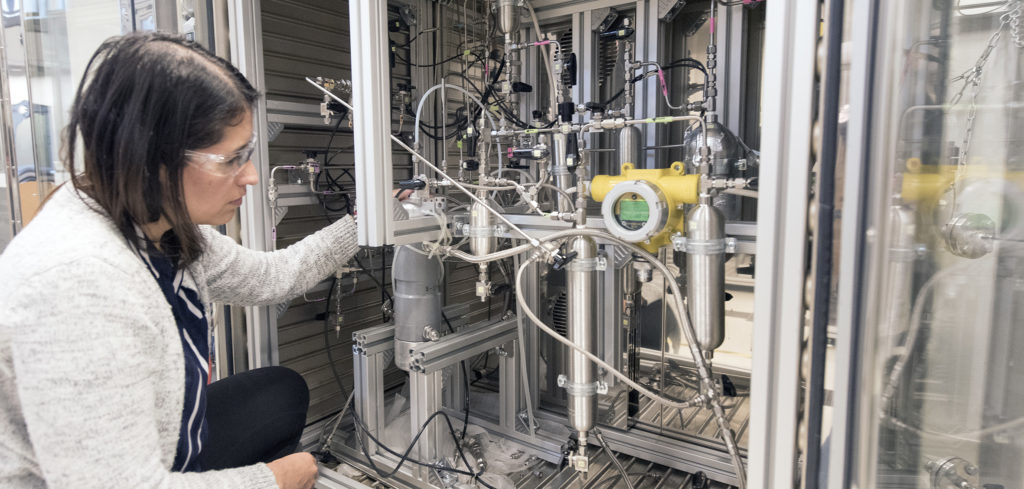 Retains the aroma
Wine is produced through a fermentation process, and this process generates alcohol and CO2, as well as a number of aromatic compounds. These compounds contribute to enhancing the wine's taste. Current technologies for removing CO2 from the fermentation tanks also remove some of the aromatic compounds, which easily evaporate. This reduces the concentration of these compounds in the final product. The industry is therefore looking for a way to remove CO2 from the fermentation tank without also simultaneously removing the aromatic compounds.
Producers either allow CO2 to freely evaporate, which is the least expensive approach, as it does not require any additional investments. The downside, of course, is that precious aromatic compounds are also lost. Alternatively, producers rely on a method known as "scrubbing", which uses calcium oxide to remove the CO2. This method is less expensive to install than membranes, but some aroma is still lost in the process. It is also less effective in removing CO2 than the membranes are. In other words, there are no other methods available that yield results comparable to the membrane technology.
Spin-off
Since the amateur winemaker and pulmonologist got involved, the ball has really started rolling for Hägg and her team. Their method can be described as installing a filter in the airlock of a carboy. When the wine ferments, the filter (membrane) only lets CO2pass, keeping the aromatic compounds inside, improving the quality of the wine.
"Testing carried out by a professional panel indicates a considerable quality boost, compared to conventional winemaking," says Camilla Jørås Larsen, who is a project manager at TTO.
The researchers have great faith in their membrane technology. "For now, however, we are dependent on finding good partners," says May-Britt Hägg. "We are working with a Canadian company called AromaLoc Ltd. We know membranes, but they know wine and have access to a vast network of winemakers."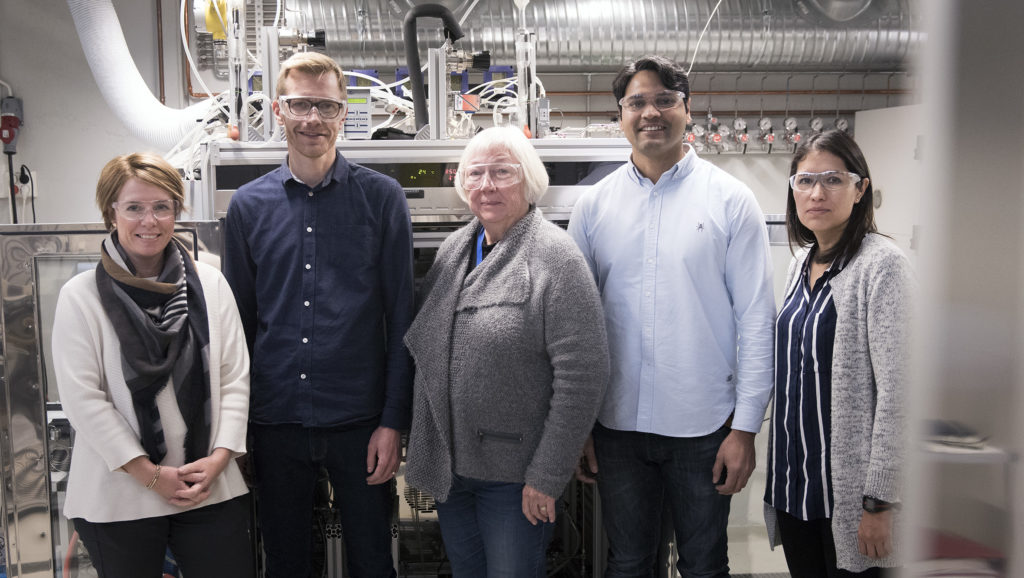 Disse håper på bedre viner med OT Membranes. Fra venstre: Camilla J. Larsen, NTNU TTO, Oddbjørn Rødsten fra TTO, oppfinner og utvikler  May Britt Hägg, samt forskerne Shamim Haider og Maria Teresa Guzman Gutierrez.
Kontakt:
Prosjektleder
Jan Hassel
Epost: jan.hassel@ntnu.no
Telefon: 906 53 180
Kontor: Hovedbygget, sokkel

Håvard Wibe
Epost: havard.wibe@ntnu.no
Telefon: 41 47 37 68
Kontor: Hovedbygget, sokkel