Main projects include activities related to development, quality control and verification for for the purpose of mitigating technical and commercial risks. Main projects may apply for a grant of up to NOK 1,000,000 for a maximum project period of 12 months. Main projects are established as internal projects at the department/clinic/TTO. The project responsible must be specified in the application and is the project owner for the internal project. The project manager is responsible for the implementation of the project at NTNU/HMN/TTO.
The main project has two application deadlines per year:
February 28th
September 15
Upload the completed form at ntnudiscovery.no/apply-main-project/
APPLICATION REQUIREMENTS – MAIN PROJECT
The applicant(s) must be either an employee of NTNU/HMN or active students at NTNU.
A DOFI for the project must be submitted to NTNU TTP, with a subsequent IPR assessment from TTO. TTO's assessment must be included in the dedicated field on the application form for the main project.
The project must be pre-start-up; it cannot be associated with any existing business enterprise.
The application must be submitted using the application template for NTNU Discovery Main Project
The department/clinic or TTO is the project owner and is responsible for the project's administration. The project manager is responsible for project deliveries and reporting: preliminary reports 6 and 12 months after start-up. A final report is due by 31 December. The report must include how the grant has been spent and a brief status report for milestone achievement. Unused funds shall be returned to NTNU Discovery 12 months after being granted unless otherwise agreed with NTNU Discovery.
EVALUATION OF APPLICATIONS
Applications for main projects and innovation grants are evaluated by an external jury of independent members.
Applications for main projects and innovation grants are evaluated by an external jury of independent members. The jury evaluates applications individually based on the following assessment criteria:
Degree of innovation
Market potential
Team, project plan and commercialization strategy
Intellectual property rights
Contribution to achievement of UN sustainable development goals
In addition, for innovation grants the jury takes into account the academic community's contribution of time and resources to provide the candidate with guidance and mentoring during the project period.
Selected projects will then be invited to present their idea to the jury, after which the jury will make an overall assessment of the project using an assessment form.
Finally, the jury will submit a prioritized recommendation for funding to a steering committee, chaired by NTNU's Pro-Rector for Innovation. The steering committee will make the final decision on grants and funding. Pilot projects are evaluated administratively, based on the same criteria as above, in consultation with the jury and relevant vice deans/academic environments at NTNU and clinic/innovation directors at HMN.
WHAT DOES NTNU DISCOVERY FUND?
Discovery pilot projects and main projects
Payroll and indirect expenses: Personnel costs to cover necessary activities for concept development and increasing the project's value.
NTNU Discovery will cover paid leaves of absence for employees at HMN/NTNU for contributions to the project with up to 20 % of the grant from NTNU Discovery. In addition, up to 10 % of the NTNU Discovery grant may be used for project management (payroll expenses).
Consulting services: Costs associated with acquiring services from subcontractors or other development service providers, including external R&D and consulting services.
Materials and equipment: Costs associated with buying materials and equipment for the production of prototypes, necessary equipment for laboratory testing, etc.
Costs associated with the use of laboratories: Varies expenses associated with the use of laboratories, such as laboratory fees or other expenses associated with the lease of similar facilities.
Patenting costs: Funding for pilot projects does not cover patenting costs, whereas funding for main projects may cover such costs.
Other costs: Any costs not fitting into any of the above categories must be specified and must be directly associated with the project's commercialization objectives in order to be covered by NTNU Discovery.
NTNU DISCOVERY DOES NOT FUND:
Basic research, development or marketing of existing products and services, or business development costs.
Remember
You must have delivered DOFI to NTNU TTO before applying for NTNU Discovery funds.
Signing
Remember that you must have the application signed by the Prodekan, to confirm that the application is accepted at the Department / Faculty / Clinic.
What do we NOT support?
The project must be pre-startup, it should not be linked to existing company.
Kontakt:
Håvard Wibe
Epost: havard.wibe@ntnu.no
Telefon: 41 47 37 68
Kontor: Hovedbygget, sokkel , rom 009
FORPROSJEKT
For å stimulere til økt nyskapingsaktivitet vil NTNU Discovery som tidligere tildele forprosjekter på inntil 200.000 kroner for ansatte og 75.000 kroner  for studenter og med løpende søknadsfrist, behandling og tildeling i 2021.  Mer informasjon om dette finnes på www.ntnudiscovery.no
TOPPFINANSIERING – MILEPÆL
Forskningsrådet har gitt NTNU tilbakemelding om at de ønsker flere søknader til Milepælsprosjekter, som er et av NFRs viktigste tidligfase kommersialiseringsvirkemidler:
https://www.forskningsradet.no/utlysninger/2019/milepalsprosjekt--kommersialisering-fra-offentlig-finansiert-forskning/.
For å stimulere flere fagmiljø til å søke Forskningsrådets virkemiddel «Milepælsprosjekt i tidlig fase prosjektutvikling» vil NTNU Discovery, som et alternativ til Hovedprosjekt for 2021 tilby toppfinansiering til prosjekter som oppnår finansiering av Milepælsprosjekt Forskningsrådet
 Milepælsprosjekter i NFR har prosjektramme 200-500.000,- NOK per prosjekt og NTNU Discovery vil tildele 250.000 kr til prosjekter som oppnår finansiering av Milepælsprosjekt fra Forskningsrådet.
Midlene skal brukes for å sikre kontinuitet i prosjektutviklingen og som mellomfinansiering før videre prosjektfinansiering (for eksempel verifiseringsprosjekt i Forskningsrådet) oppnås.
Begge ordningene behandles løpende innenfor en totalramme på 8.000.000 kr.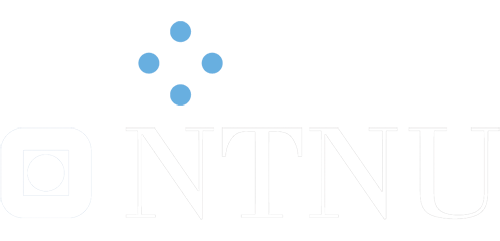 Brosjyrer og årsrapporter:
Bringer helse-Norge fremover