NTNU Discovery strives to stimulate successful commercialization of NTNU/Helse Midt-Norge-based projects by funding ideas and projects with the potential of becoming commercially viable. In the long run, such projects can contribute to increased value-creation, new jobs and increased regional investment.
NTNU Discovery funds development, verification and quality control activities related to potentially commercializable research results. After the initial project stage, commercial interests and other investors are able to take over and launch the product or service on the market.
NTNU Discovery serves to close the funding gap between NTNU's innovative communities on the one hand and other public programmes and funding schemes on the other (FORNY, Innovation Norway, seed investors, etc.)
NTNU Discovery grants are directed at projects that have not yet entered the start-up stage.

WHO CAN APPLY?
If you are employed at NTNU and / or Helse-Midt you can apply. The idea must be submitted to TTO before applying for a main project. If you are a student with a great idea, you must first contact SPARK * NTNU.
Who deciedes?
Applications are considered by an external jury of six experienced, independent and skilled persons.
NTNU Discovery distinguishes between two project types:
Pilot project
The purpose of a pilot project is to establish an organizational and/or technological basis for a main project, such as various clarifications to mitigate technical and commercial risks. Pilot projects can apply for grants up to NOK 200,000, for a maximum project period of 6 months. Applications are accepted year-round.
Main project
Main projects include activities related to development, quality control and verification for the purpose of mitigating technical and commercial risks. Main projects can apply for grants up to NOK 1,000,000, for a maximum project period of 12 months.
Eligible costs include:
Personnel expenses and indirect costs: salary costs required for necessary activities to develop the idea and increase the project's value.
External consulting services: costs associated with procuring services from subcontractors or other development services, including procurement of external R&D and other external consulting services.
Equipment and materials: costs associated with the procurement of materials and equipment needed in the production of prototypes, necessary equipment for laboratory testing, etc.
Costs of laboratory space: costs associated with renting laboratory space or similar facilities.
Patent costs: main project applications may include an application to cover patent costs.
Other costs: specify any costs directly related to the project that do not fit in any of the other categories. All costs listed in this category must be directly related to the project's commercialization objectives, and must be specified.
NTNU Discovery does NOT fund:
Non-research activities and/or the development or marketing of existing products/services.
Application deadlines:
Main Project
September 15
February 28

Application deadlines:
Pilot project:
April 1, May 1,
June 1, September 1
who can apply?
If you are employed at NTNU and/or the Helse-Midt you can apply.
Are you a student with a great idea you must first contact SPARK* NTNU.
Kontakt:
Håvard Wibe
Epost: havard.wibe@ntnu.no
Telefon: 41 47 37 68
Kontor: Hovedbygget, sokkel , rom 009
FORPROSJEKT
For å stimulere til økt nyskapingsaktivitet vil NTNU Discovery som tidligere tildele forprosjekter på inntil 200.000 kroner for ansatte og 75.000 kroner  for studenter og med løpende søknadsfrist, behandling og tildeling i 2021.  Mer informasjon om dette finnes på www.ntnudiscovery.no
TOPPFINANSIERING – MILEPÆL
Forskningsrådet har gitt NTNU tilbakemelding om at de ønsker flere søknader til Milepælsprosjekter, som er et av NFRs viktigste tidligfase kommersialiseringsvirkemidler:
https://www.forskningsradet.no/utlysninger/2019/milepalsprosjekt--kommersialisering-fra-offentlig-finansiert-forskning/.
For å stimulere flere fagmiljø til å søke Forskningsrådets virkemiddel «Milepælsprosjekt i tidlig fase prosjektutvikling» vil NTNU Discovery, som et alternativ til Hovedprosjekt for 2021 tilby toppfinansiering til prosjekter som oppnår finansiering av Milepælsprosjekt Forskningsrådet
 Milepælsprosjekter i NFR har prosjektramme 200-500.000,- NOK per prosjekt og NTNU Discovery vil tildele 250.000 kr til prosjekter som oppnår finansiering av Milepælsprosjekt fra Forskningsrådet.
Midlene skal brukes for å sikre kontinuitet i prosjektutviklingen og som mellomfinansiering før videre prosjektfinansiering (for eksempel verifiseringsprosjekt i Forskningsrådet) oppnås.
Begge ordningene behandles løpende innenfor en totalramme på 8.000.000 kr.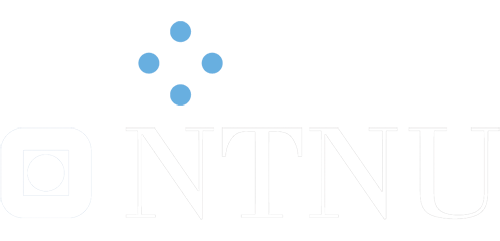 Brosjyrer og årsrapporter:
Bringer helse-Norge fremover